Where it all started for us
My involvement in caring for vehicles started when I was a child. My grandfather always said, "Protect the inside of your vehicle just as much as the outside as it will help with the resale value, keep the vehicle clean and presentable, and show that you appreciate nice things." He believed in using seat covers, but back then, a long time ago and far away, there weren't too many options available. The 'go to solution' was basically coloured sheepskin covers which, being untreated, didn't always last that long. An added disadvantage was that they were super-hot during summer and had a distinctly whiffy odour come the rainy season.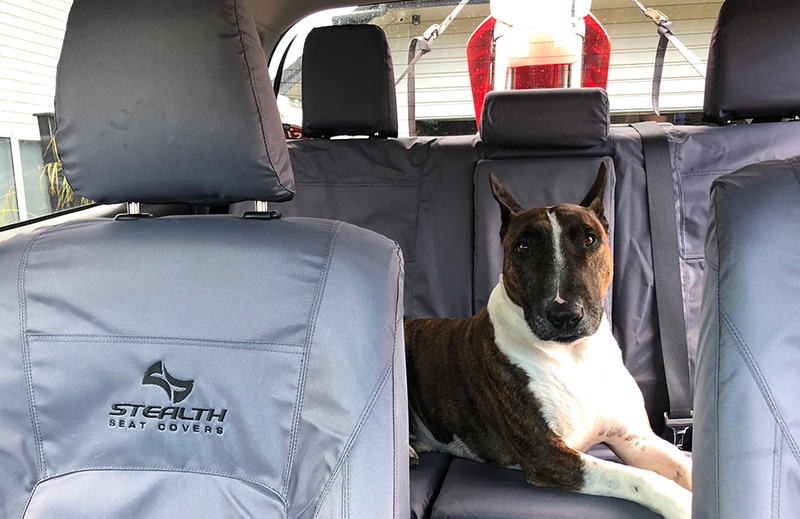 Later in life, an opportunity presented itself for me to develop seat covers that were tough but still comfortable and attractive, and that's when the gears started turning and my grandfather's advice paid dividends. The research started, hundreds of handmade patterns were designed to perfect the cuts, and many types of fabrics were put to the test across a variety of vehicle models, types and industry sectors to find the right fit for my business concept.
The fabric selected for the manufacturing of Stealth Seat Covers is a top-of-the-line, high-performance material composed of 100% synthetic nylon. It was originally developed for military applications back in the day where strength, durability and waterproofing were the main criteria. These properties were refined which proved to be well suited to the specifications for our seat covers. The fabric has been successfully used over the past decade without any change being necessary.
But we didn't stop our product development once we made tough seat covers; not at all, our seat covers have many advantages and highly beneficial features, which are presented here.
The journey was well worth it, and we are proud to say that our custom-made Stealth Seat Covers are among the best seat covers available in the market.
Today, Stealth Seat Covers can be found internationally in vehicles ranging from workhorse vans, kitted-out 4x4 bakkies, stylish family SUVs and sporty sedans, to essential farming equipment and even heavy-duty machinery and trucks.
Be sure to order your new set of custom Stealth Seat Covers today and see what all the fuss is about.
Enquire Now